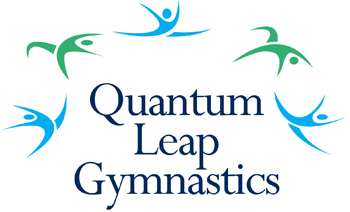 All enquiries regarding Quantum Leap Gymnastics and enrolment at the Club:
Contact Details
gymnastics@stbedesblackburn.com
Sam Crewe: 07920 096445
Quantum Leap Gymnastics Welfare Officer
Mr. C. Bentley 01254 202519
Contact c.bentley@stbedesblackburn.com
Click here to download our Privacy Notice
Click here to download our Health, Safety, Welfare: Coaching Practice Policy 2020
Click here to download our Members Handbook and Safe Participation Policy 2020
Click here to download our Safeguarding Children: Safe Environment Policy 2020
About Us
Quantum Leap Gymnastic Club was set up in September 2015 working in partnership with St. Bede's R. C. School to provide gymnastic opportunities for children in our community. We are a British Gymnastic Registered Club and we are also registered with The North West Gymnastic Association. We currently run six recreational sessions per week. We work in a friendly environment where all children are welcome and are taught gymnastics to levels that suit their individual needs. As they progress we recognise and award their development through two badge award schemes.
From these classes, by invitation, we select gymnasts to join our Development Squad and Pre Squad where they continue to work on the badges and certificates and in addition train to compete in friendly club competitions.  We also have a Squad these gymnasts train to compete in club, regional and out of region competitions.
As a partnership with St. Bede's we seek to continue and extend the school environment within Our Club where children are happy, challenged and successful, always giving them the opportunity to thrive and excel and 'believe all things are possible.'
As a Club we take on the schools' values which underpin everything that Quantum Leap Gymnasts aims to achieve as a provider of gymnastics in our community.
We provide gymnastic opportunities in an honest and open environment with mutual respect. Where everyone feels safe, happy and confident as members of Our Club. All our Coaches and helpers work with dedication and energy setting positive examples for all to be inspired and achieve. All our gymnasts succeed to reach their potential.
Training Times-TBC
For all enquiries please contact
Sam Crewe: 07920 096445.  gymnastics@stbedesblackburn.com