Dear Parents and Carers,
We're delighted to welcome you and your child to St Bede's and we are looking forward to meeting you in the near future.
During these unprecedented times, we understand that you and your child might be feeling anxious about the transition to high school. In order to follow the government's guidelines on social distancing, we've had to adjust our arrangements for supporting this year's transition. However, we hope the remote activities that we've planned will help put your child (and you!) at ease and get them feeling as excited as we are for the new school year.
We have also made the video above to give you some extra insight into what you can expect when joining the St Bede's family.
There have been in depth discussions with your child's Year 6 teacher to gather important information about each individual which will be shared with key staff ready for their arrival. Sadly, we are unable to offer the usual three day induction programme, however, a remote transition page is available on our website, which we hope will provide useful information and activities to prepare your child for their transition to St Bede's. Included is a curriculum booklet which will help to prepare your child for KS3 and we ask that you encourage your child to complete this and bring it to school with them in September. Additionally, we have a dedicated transition email – transition@stbedesblackburn.com – which you can contact for direct questions or queries.
Please read the contents of this parent pack carefully to gather crucial information about different aspects of school. Information on school uniform is also included and links to our suppliers can be found on our website. Please ensure the consent form and data collection sheet is returned to school in September.
Due to there being no SATs scores this year, pupils will provisionally be placed in class groups for the Autumn term which will allow us to regularly assess their ability before hopefully being in a positon to place your child in a teaching group for the Spring term. We will be in contact with you in due course to keep you updated.
We are also offering your child an induction day on Tuesday 1st September which will allow them to meet key staff and familiarise themselves with their new school environment. On this day, only Year 7 pupils and senior prefects will attend. School buses will run as normal and a bus timetable is included in this pack. Please note that Tuesday is a shorter day and runs from 8.15am – 2.15pm. Your child will be expected to attend in full school uniform and bring their school bag and essential equipment; they will also have lunch at school so they can bring a packed lunch or money/online payment for a school dinner. If your child receives a free school meal, this will be arranged in school.
We will continue to follow government guidelines over the summer and will be in touch should any arrangements need to change.
Finally, we would like to wish you and your family a relaxing summer and we look forward to welcoming you in September.
Yours sincerely,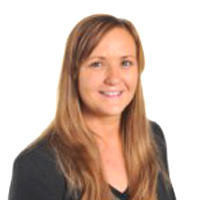 Miss N. O'Toole
Senior Assistant Headteacher
LATEST UPDATES: