Dear student,
First and foremost welcome to your new school! We are really excited that you have chosen to join us in September.
Over the past few months I have spoken to all your primary school teachers who have given us lots of information about each and every one of you and told us about all the brilliant things you have achieved at primary school.
We know that you might be feeling especially nervous since your transition to year 7 will be a bit different this year but I want to reassure you that we are doing everything possible to prepare you for this important step and to welcome you into the St Bede's family.
We know that joining year 7 can feel daunting, so it is important that you read through all the information on our transition pages and attempt some of the preparation tasks to hopefully give you an insight into what life at St Bede's will be like. We've also made a video to explain a little more about what to expect from your new school family.
Although we can't say for definite when we'll be able to open the school fully, we'll keep your parent/carer updated so you know what is happening.
We're looking forward to getting to know you as you begin your St Bede's journey.
Take care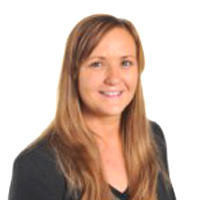 Miss O'Toole
Senior Assistant Headteacher